Beverage Catering Services
For any size function, we provide it all: premium beverages, mixers, portable bars, ice, equipment and sundries.
Beverage Catering Services
For any size function, we provide it all: premium beverages, mixers, portable bars, ice, equipment and sundries.
Professional Bartending Services, Inc.
PORTABLE BEVERAGE CATERING IN NEW ENGLAND
Making Your Event Memorable
BARTENDING EVENT
Vendors & Links
Professional Bartending Service, Inc. is proud to announce its invitation to provide Exclusive Bartending and Beverage Services to the following locations.
Below you will find a list of companies we have had the pleasure of working with, including catering services, entertainment providers, lodging services and more!
FOOD CATERERS
Eat Your Heart Out Catering
Chef Sean Dailey
79R Davis Straits
Falmouth, MA 02540
(508) 548-0250
www.eatyourheartourcaterers.com
Chef Roland's Catering
258 Teaticket Highway
Teaticket, MA 02536
(508) 495-0003
White's Catering
Bob Oldsman
22 Long Pond Road
Brewster, MA 02631
(508) 896-7923
www.capecaterers.com
Hart Brothers Catering, Inc.
Michael O'Hart
90 Reservoir Park Drive
Rockland, MA 02370
(781) 982-0900
www.hartbrotherscatering.com
Capricho Wood Fired Pizza Catering
Cape Cod, Massachusetts Contact us:
( 617) 480-7307
info@caprichopizzacatering.com
www.caprichopizzacatering.com
Clambakes, Etc.
Paul Dean
Osterville, MA
(508) 420-0500
www.clambakesetc.net
Creative Catering
Owners, Louise & Gary Curelop
691 Grafton Street
Worcester, MA 01604
(508) 873-8093
ENTERTAINMENT
D.J. Danny Walsh
Music for All Occasions
P.O. Box 426
South Dennis, MA 02660
(508) 394-5504
www.djdannywalsh.com
Encore Entertainment
Sue Grace or Rich Tabor
P.O. Box 337
Mattapoisett, MA 02739
(508) 993-1999
www.encorent.com
Simply You Entertainment
David Harrison
Spinnaker Lane, Pocasset, MA
(508) 564-3042
EVENT PLANNERS
The Perfect Plan
Connie Nye Clark,
Wedding & Event Specialist
P.O. Box 792
Forestdale, MA 02644
(508) 280-0206
theperfectplan@comcast.net
OTHER SERVICES
EVENT SITES
Battleship Massachusetts
Battleship Cove
Paula Hague
5 Water Street
Fall River, MA 02722-0111
(508) 678-1100 x101
www.battleshipcove.org
Cape Cod & Islands Association of Realtors
Cape Cod Conference Center
22 Mid Tech Drive,
West Yarmouth, MA 02673
(800) 422-0006
www.cciaor.com
Cultural Center of Cape Cod
Bob Nash
307 Old Main Street
South Yarmouth, MA 02664-4534
(508) 394-7100
www.cultural-center.org
MIT
Stratton Student Center
77 Massachusetts Avenue
Cambridge, MA 02139-4307
(617) 253-1000
www.mit.edu
Overbrook House,
Bay End Farm
Matt Gauland
400 Head of the Bay Road
Buzzards Bay, MA 02532
(617) 593-7954
www.overbrookhouse.com
Woods Hole Oceanographic Institution
Denise Barnett
Quissett Campus
Woods Hole, MA 02543
(774) 487-7579
www.whoi.edu

Wianno Yacht Club
101 Bridge Street
Osterville, MA 02655
(508)428-2232
www.wiannoyc.com
Winslow Estate
4 Ewing Drive
Orleans, MA 02653
www.win-estates.com
"It is people like you who make the day enjoyable, in your mannerism and your professionalism"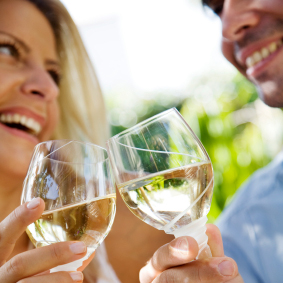 "Your staff was professional, friendly and accommodating. You can be sure I will pass on your name whenever possible."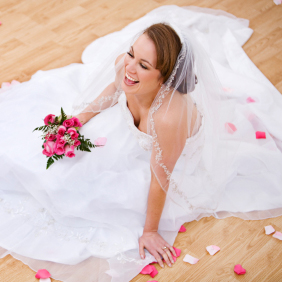 "Thank you for a terrific job. Your staff went above and beyond to ensure a successful event. I would recommend you to anyone planning a party."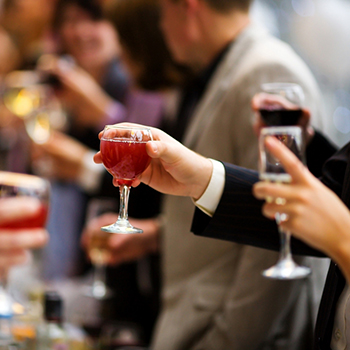 SAVING YOU TIME AND MONEY
For more than 30 years, our bar service packages have been a favorite of brides and caterers alike.
We price it to fit within your budget.
Please contact us so that we can put together a detailed bar service package for your special event.