Beverage Catering Services
For any size function, we provide it all: premium beverages, mixers, portable bars, ice, equipment and sundries.
Beverage Catering Services
For any size function, we provide it all: premium beverages, mixers, portable bars, ice, equipment and sundries.
Professional Bartending Services, Inc.
PORTABLE BEVERAGE CATERING IN NEW ENGLAND
Making Your Event Memorable
WHATEVER YOU NEED
Range of Services
We deliver, set up and serve everything you need to make your special day memorable. Our bartenders are professionally trained and certified, and can set their attire to match your specific theme, whether it be a formal sit down affair or New England style clambake. Our preparation and service is second to none.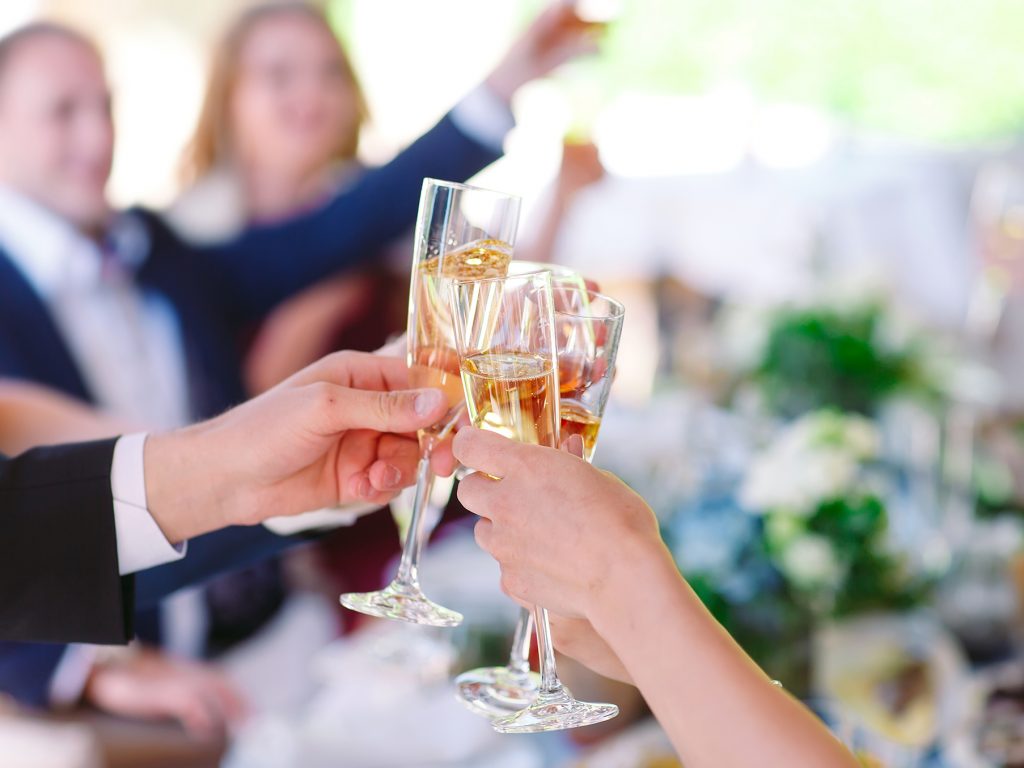 Weddings
Probably the most hectic period in a person's life…especially for the bride! Some of the common questions when planning the wedding reception are:
Should we handle the bar ourselves or pay a bit more to bring in a professional?
Who provides the beverages and insurance?
Should we offer an open bar or cash bar?
Do you accept credit and debit cards if we opt for a cash bar?
Maybe even a feature a signature or theme drink?
Do I need to rent a bar or will that be taken care of?
In a matter of minutes, one quote from Professional Bartending Service will answer all of these questions so that you can focus on the more pressing matters at hand. Relax and let the staff at Professional Bartending Service handle all of your beverage service needs.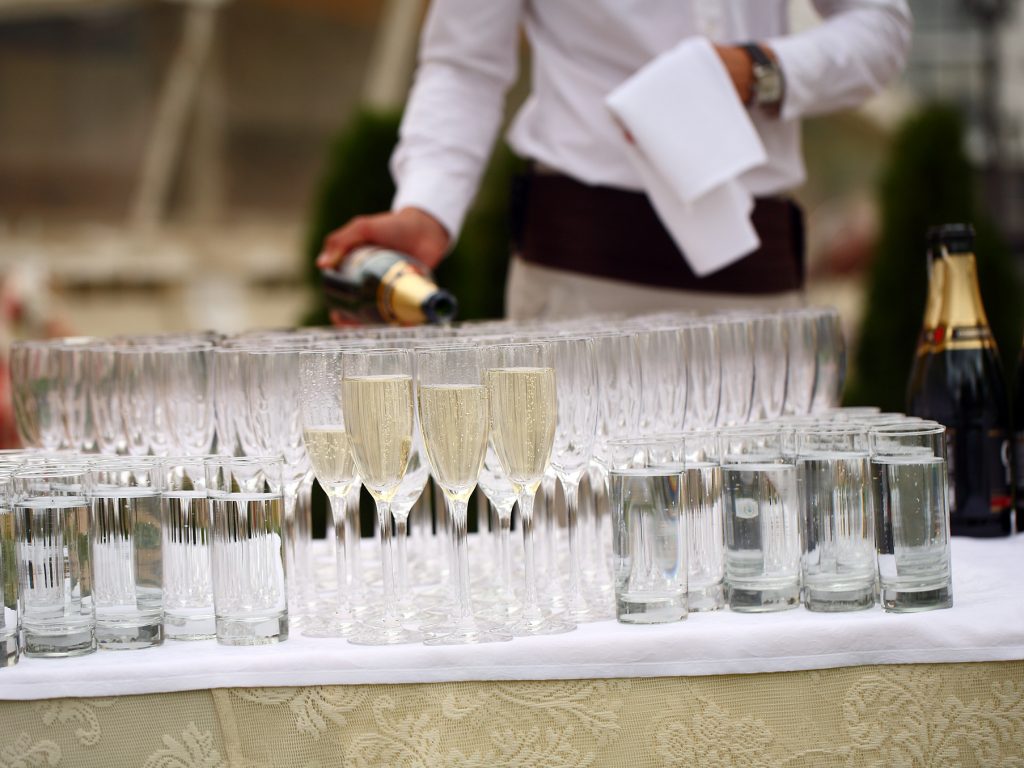 Private Functions
If you want a professional-looking bar with knowledgeable and certified bartenders that can handle unexpected situations, you need and deserve a reputable service. We let you choose what works best for you and we handle the rest. We are a state licensed and insured section 12c beverage catering company.
Family Reunion
Planning a family reunion can be a lengthy and challenging task. Between making that list of family members, choosing a date and perhaps even creating a reunion web site, who has time to deal with coordinating the bar. We do! After more than 25 years in the beverage catering business, we can help by providing certified bartenders, liquor liability insurance and a beverage selection that will keep all of your guests coming back for more. Don't waste your valuable time on matters that we can assist with and then solve in minutes.
We've compiled a list of popular backyard games. View the list >
Retirement Party
A life-long commitment to hard work that is coming to an end. It's your turn to relax and enjoy all that you've accomplished. With all that career related stress behind you, don't let the pressure of a final send off party start your retirement off on the wrong foot. The staff at Professional Bartending Service can help guide your staff and/or family through what may seem like a maze of bar and liquor related questions. Whether it's a special toast, themed cocktail or specific bar decoration, we can offer suggestions and advice that will surely make this a day to remember for all.
Fundraiser
Your cause or a group cause, the idea is to generate a high level of interest in the event (and hopefully money), so that the organization can continue on its venture. Donations are a key factor in the success of any charitable organization. At Professional Bartending Service, we not only suggest a cash bar for all of our fundraising events, but we also donate back a percentage of bar generated sales to help the cause. It's a win/win for everyone. Great service, liability coverage and a donation to boot. No wonder all of our fundraising clients continue to use us year after year.
Bachelor Party
Often a party that can last several days in "honor" of the bachelor. Basically, he's celebrating things he won't be allowed to do once married, acting out in a manner that will never be displayed in front of the bride and no doubt consuming large amounts of alcohol. That's where we at Professional Bartending Service come in. With our "TIPS" trained and certified staff, we keep things under control. Shorter serve times, additional staff to monitor the "rowdies" and limited alcohol selection all help to ensure a safe and fun filled last hurrah.
Baby Shower
Well, a brand new bundle of joy is on the way. How will you choose to celebrate? A special announcement followed by a very special gathering of close friends and family. You'll likely want it to happen mid-day brunch style. Omelets are fine, but lets face it, the Bloody Marys & Mimosas are what really make it happen. Tony Jeffery, owner of Professional Bartending Service and Murphy's Package Store in Falmouth, MA has years of experience in crafting the perfect homemade Bloody Mary. With ingredients known only to him, he'll whip up a batch that'll be sure to whip up your guests, and all before noon!
Corporate Reception
A new account confirmed, a tough legal battle won or a new product just launched. Time to have all that recognized by your peers. You'll want to invite existing and prospective clients to show off your skills and dedication. Yes, you'll need an event planner with experience to innovate and excite your guests. But you'll also need a professional and courteous staff to prepare the bar and serve your guests. At Professional Bartending Service, our staff is trained in the art of personal presentation and service, whether for an informal BBQ or something a bit more upscale. We offer flexible attire to fit the theme, and portable bar stations that may be decorated as you wish.
Bereavement
A good long life is now celebrated by family and friends. Preparation and planning can be painful and tiresome. Professional Bartending Service can lighten the load and streamline the process. Quick and straightforward proposals that don't require hours of consideration and changes. A staff that appreciates and understands the situation. Quiet and diligent, our bartenders will work in the background to ensure that your ceremony goes off with the class and dignity it deserves.
Theme Bars
We can work with whatever "theme" you choose, whether it's pina coladas at the beach or frozen margaritas at the pool. You can also choose from one of our own signature "Theme Bars".
View our Theme Bar Photo Gallery >
Caterers and event professionals be sure to ask about our special rates and fees.
We are a state licensed and insured section 12c beverage catering company.
Quality service since 1990
From the beaches of Newport to the rocky coast of Maine, we've set the standard in portable beverage catering in New England.
One Stop Shopping
For any size function, we provide it all: premium beverages, mixers, portable bars, ice, equipment and sundries.
"TIPS" Certified Bartenders
Our bartenders are "TIPS" trained and certified. Responsible service is our first priority!
Custom Bar Packages
Open or cash bar
Full bar or beer & wine only
Consignment bar
…or, combine options for your special event!
Fixed Fees
Our prices are designed to work within your budget. Ask about our "meet or beat" pricing policy before choosing another service.
Liquor Liability Insurance
For that extra peace of mind, ask to see our certificate of insurance. Additional insured certificates are also available at no charge.
"It is people like you who make the day enjoyable, in your mannerism and your professionalism"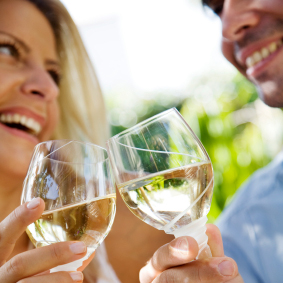 "Your staff was professional, friendly and accommodating. You can be sure I will pass on your name whenever possible."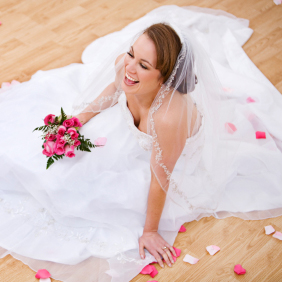 "Thank you for a terrific job. Your staff went above and beyond to ensure a successful event. I would recommend you to anyone planning a party."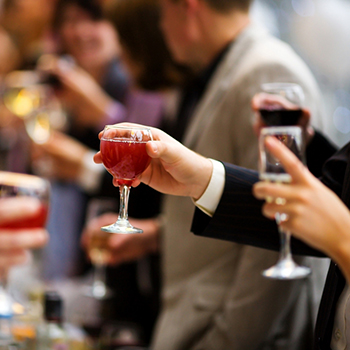 SAVING YOU TIME AND MONEY
For more than 30 years, our bar service packages have been a favorite of brides and caterers alike.
We price it to fit within your budget.
Please contact us so that we can put together a detailed bar service package for your special event.